Services & Solutions
High-quality hardscape and landscape installations and repairs. Including: Parking Lots, Walkways, Retaining Walls, Planter Walls, and Ramps.
Read more
Superior grading and hardscape for large-scale manufacturers. Including: Site Grading, Underground Drainage, Truck-loading Docks, and Parking Lots.
Read more
Functional and aesthetic solutions that help beautify the city. Including: Curbs, Sidewalks, Planters, Road Resurfacing & Repairs, and Lane Extensions.

Read more
Custom-designed landscaping to upgrade your backyard and curb appeal. Including: Driveways, Walkways, Steps, Patios, Pool Decks, and Soft Landscaping.
Read more
Portfolio
View images of completed projects for each type of service; get inspired for future projects.
GO TO PORTFOLIO
Testimonials
"For many weeks Steve and his colleagues undertook a difficult task at my home in Toronto, involving the total reconstruction of a complex retaining wall and a large section of a concrete swimming-pool deck as well as restoration of a cedar fence and re-alignment of an entire pool shed housing the pool filtration fixtures and related apparatus. Steve is one of those rare individuals in the construction business today who does not require supervision for such undertakings. He governs himself and his workforce with common sense and a readily discernible commitment to high standards. He never complains. His associates and those working with him have a high regard for this young professional."

Joe C. W. Armstrong, Author, Historian, Heritage Publicist (Toronto, ON)

"When we were ready to transform our backyard, we met with a few different landscaping companies and decided on DuKON Construction Ltd. The staff were friendly and professional and made sure our budgetary needs were met without sacrificing quality of design. What we have now is a beautiful backyard space that is functional and admired by all. We are delighted that we chose DuKON and are more than happy to recommend them to anyone who wishes to discover the potential of their property."

John and Maria D. (Markham, ON)

"I used to be embarrassed by the way my driveway looked. But since Steve and his amazing team worked their magic, it has transformed from the ugliest in the neighbourhood to the best! I am very proud of the way it looks, especially when I see cars slow down to get a better look."

Rosa M. (Scarborough, ON)

"We were unsure of what do with our front yard so we called DuKON Construction Ltd., who came highly recommended by the contractor who built our pool. We met with Steve who had a vision of how it would look and knew exactly how to proceed. He was thorough in the details of the plan and executed the whole project in an efficient and timely manner. We couldn't be happier with the results and will turn to DuKON for all of our future landscaping needs."

Jim and Sarah W. (Stouffville, ON)

"The DuKON crew was dedicated, respectful and always responsive to the changing needs of our landscaping project. The workers were experienced, professional, and showed great pride in their work. They created a beautiful space that our friends and family will enjoy for years to come."

Danny and Sabrina L. (Richmond Hill, ON)

"I am extremely happy with the level of service and experience the DuKON team provided. Their commitment to quality and customer satisfaction were apparent through each step of the process, from initial consultation to project completion. Their creativity and attention to detail are unmatched."

DuKON and DONE.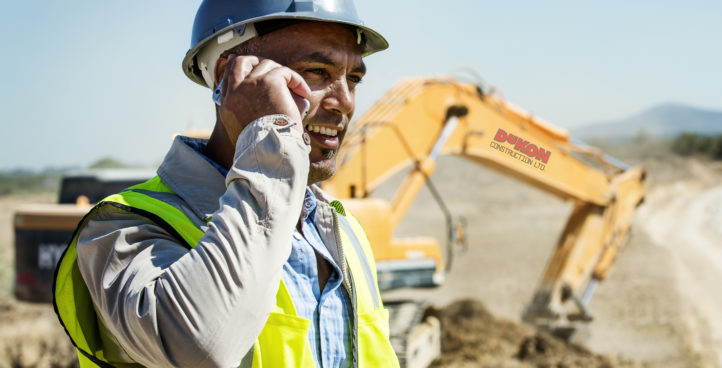 Learn more about DuKON Construction Ltd. and how we can take your project from concept to completion.
CONTACT US TODAY